A couple years ago I spent 12 months focussing on being more 'creative'. I spent more time writing, taking photos and making videos…hell, I even took singing lessons. The net result was that I think I became a happier human being. I had a creative outlet (even if the world probably preferred it when I didn't), my problem solving improved (although admittedly the 'problem' was normally someone asking me not to sing…and my 'solving' was agreeing and apologising) and I started to see creative options where I hadn't seen them before. But for the last year and a half I've been training for the Ironman (well admittedly I've spent the last 2 months basking in the afterglow of having completed the Ironman) and I've been amazed at how focusing on keeping yourself physically fit, can have massive benefits for your creative endeavours.
The basics
Granted, the actual act of pressing the button on your camera, looking at the screen on the back, sighing, and then dejectedly deleting the photo, is not all that physically taxing (the emotional and psychological onslaught is of course another thing). So you could argue that increased fitness won't make a big difference to your photography. But a bit of cardio fitness may have meant you walked a bit further to get a better vantage point, a bit of endurance work may have meant that you carried an additional piece of gear in your bag that helped make the shot and a bit of muscle may have allowed you to elbow your way through the scrum and get the best shot of your daughter's dance recital (Oh sorry other parents, maybe if you'd spent a little more time at the gym you would be the one taking this awesome shot…instead of rolling around on the floor moaning 'My nose, my nose…I think you broke my nose!").
Location, location.
While training for the Ironman (and yes I will continue to drop that into conversation wherever possible) I would often head out on 1.5 – 2hr runs. Now don't get me wrong, running along main roads and having the local bogans loudly question your sexuality as they drive past is pretty awesome. But eventually you will want to get off the beaten track and run somewhere different, and this will open up a world of new photographic locations. Old buildings, new bridges, creeks, graffitied walls, velodromes, rolling hills- you never know what you will find, but you can bet that it's not something that many other people have used for a photo.
The early bird
Do you know what's awesome for photography? Early morning light, deserted streets, sunrise, frost and that crossover between late night revellers and those who get to work early. Do you know what sucks? Getting up early to take these shots when on any other day you'd still be asleep. But if getting up early is now part of your daily routine (because it's the only time you can work your fitness regime into your family life or work schedule), then getting up early on another day to take some shots really isn't that tricky.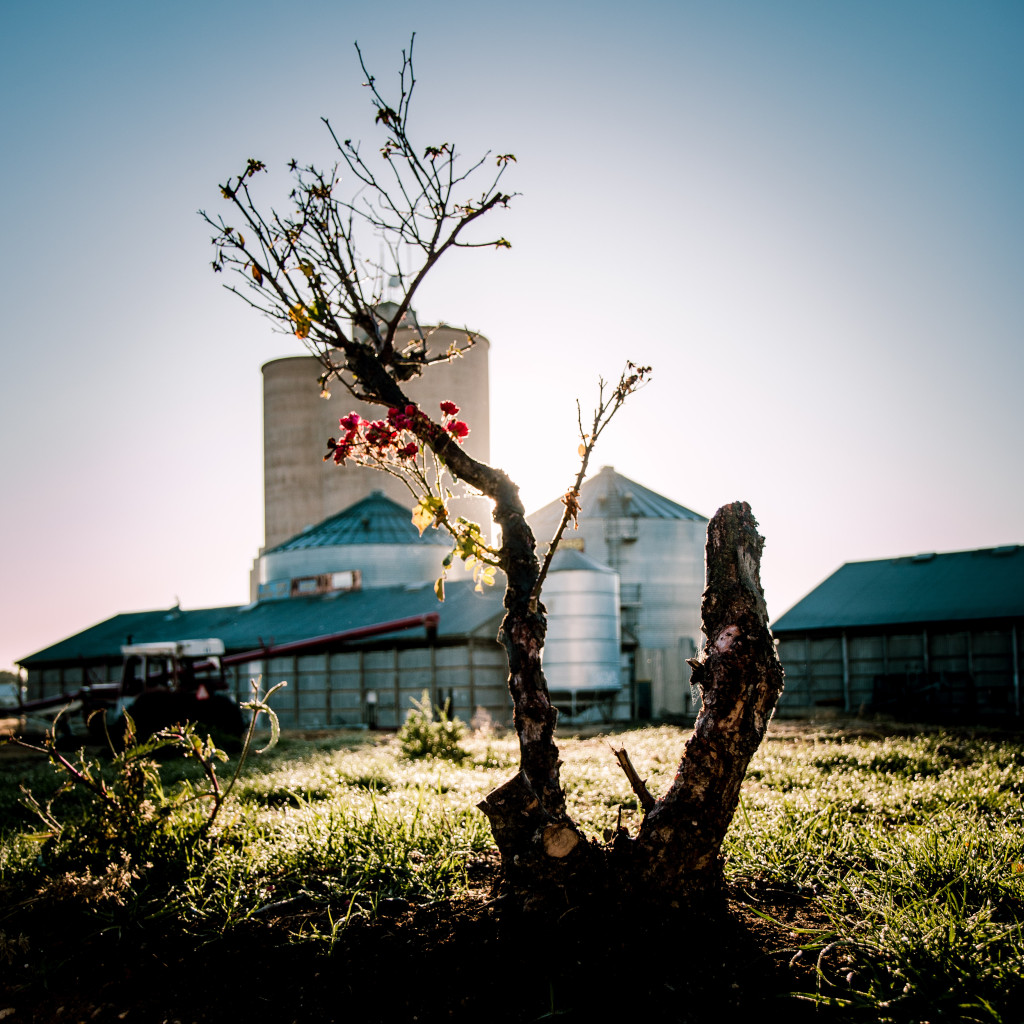 The people you meet
I'm firmly of the opinion that the most important factor in taking a great photo is not your skill level…but being there. A photographer with basic skills who is actually there, is going to take a much better photo than an expert who isn't. But the problem is, how do you meet people to take photos of? How do you hear about events that would be great to photograph? How do you hear the stories that would translate beautifully to the captured image? In short you have to get out and meet people and do things, and getting involved in a sporting group or club is a great way to do this.
Plus, if you are actually doing an activity, you will have a much better idea of where the best photos are going to be. Everyone is going to be at the finish line, but where will the race be won? Where will the hearts break? Where is the bike most likely to stack? If you are actually doing these activities day to day, you will be able to walk up to any event and have an advantage over the other photographers.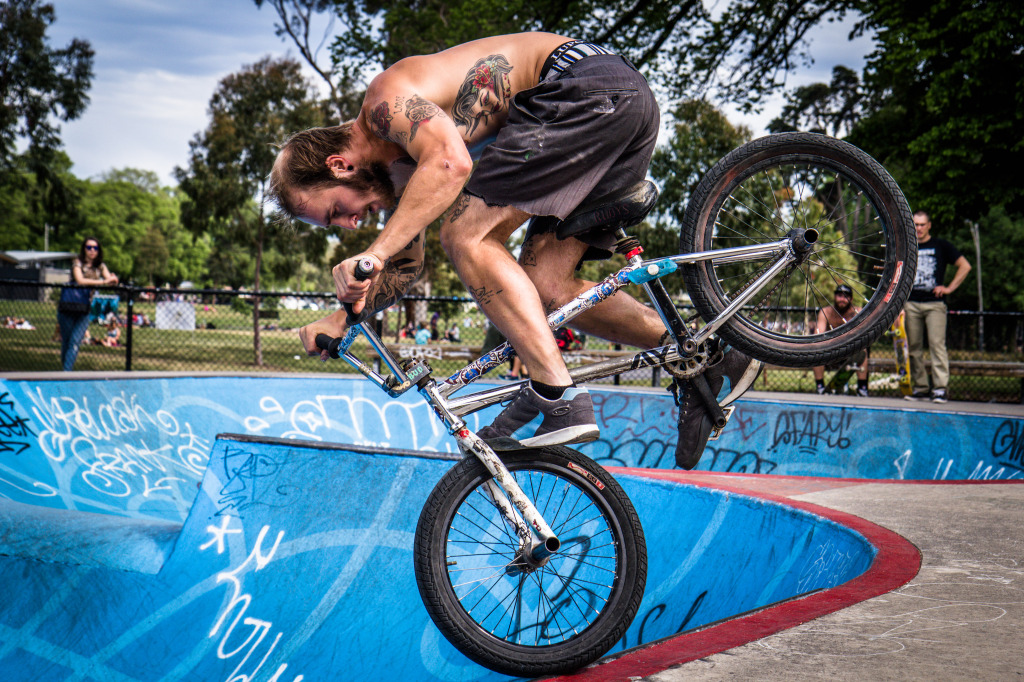 Confidence
OK, if you've made it this far into this post then you're probably willing to let me get a little tangential. If you are exercising regularly, you will be happier with yourself physically. When you're happy with yourself physically, this tends to manifest itself in greater self confidence…and you know what is an incredibly powerful tool when trying to convince strangers to let you take their photo? Self confidence. It makes no sense, but I know that for me personally, knowing that I could run 20kms on any given Sunday, gave me the confidence to approach Luke and ask him to pose for a portrait.
Time to think
If you've got kids, or a full-time job, or remarkably persistent cats, you'll probably find that you don't have a whole lot of time to think about your photography. But head out for a swim, ride, run or gym  session and you suddenly have time and space to think, although for the  first couple you will just be thinking 'Christ I hate running!' and 'Why am I doing this?!' and 'Who the hell put the Wiggles on my playlist?!!' But eventually you will be able to do the physical side of things on auto-pilot, while you use your newfound firing synapses and endorphins to come up with some stellar ideas.
The best ideas I've had for photos, videos and blogs have been while I've been out exercising.
In conclusion, your Honour…
Having swung the pendulum between focusing on creativity and focusing on fitness, I have settled on the idea that I need to have a balance of 60% fitness and 40% creativity…with that additional 20% focus on fitness leading to more than a 20% improvement in my creativity. So go out and try find your balance. Before you buy that next bit of gear, buy a a decent pair of runners instead, before you book a photo-tour, go for a run around your local area and see what you find, and instead of putting your head back on the pillow at 5.30am get outside and break out of your comfort zone…your photography will be the better for it.