When was the last time you took a break from work? I don't mean two weeks off at Christmas, or adding a day to a long weekend, I mean really took a break from work. To the point where you are so far removed from your daily work routine that you have to check your phone to see what day it is. Can you remember what that feels like? Can you recall that feeling of being able to climb out of the morass of deadlines, and performance reviews, and endless & unnecessary meetings, and take a look at your life as a whole? To capture what drug addicts and alcoholics refer to as a 'moment of clarity' and make it last for hours on end.
Probably not.
In fact our lives are geared in exactly the other direction. Our work follows us everywhere on our phone. We're working longer hours and we're not being paid for them. Most of us are only two missed paycheques away from defaulting on our mortgage or rent. And we're so jealous of the lives that everyone else is enjoying on social media, that we are simply resigned to putting our heads down at work and hoping that it eventually all pays off…and that the family we have neglected in order achieve this pay off, still wants to spend time with us when it does.
What we all desperately need is an escape hatch, a get out jail free card, some time to focus on the things in life we neglect because of work…and we need to get paid while we do it. In short, we need long service leave!
For those outside of Australia and New Zealand, long-service leave is basically 2 months of leave that you are entitled to after 10 years of working full-time for one organisation. It's a throwback to when English people had to come and work in Australia. When they had worked for 10 years, they were entitled to sail back to England, stay for a few weeks to catch up with family, then sail back to Australia…all on full pay.
For any Millenials reading this, a full-time job is a bit like one of the three part-time jobs that  you're currently working, except that you work at it all of the time and it offers some security, which is good when you want to get a mortgage. A mortgage? Well that's when you go to the bank to borrow money to buy your own home. Your own home? Well…sorry, that's a figment of your imagination…and did you know that we have set up an economy that means that you will be the first ever generation to earn less than your parents? You're welcome.
But back to me. Having being made redundant from two of the three full-time jobs that I had enjoyed after leaving Uni, and absolutely hating the third. I chose to take a job with the Victorian Public Service (VPS). I promised myself that I would only be there for two years, as I was terrified of becoming an 'institutionalised public servant' who would never be able to find work outside of the VPS.
10 years later, I was still in the VPS. Thus proving that I am truly a man of my word. But more importantly, I was now a man with 12 weeks of long service leave available to him.
In 2016 we went for a 3 week campervan journey through Queensland, and at the moment we are spending three weeks looking after a B&B in Normandy, before heading over to the UK for two weeks. I know that, just like Queensland, this trip is going to be an incredible experience for our family. The kids will be exposed to new cultures, new languages and new ways of life. They will get to see the versions of Mum and Dad that aren't stressed out about work (I can tell you categorically that they are a LOT more fun), we will get to bond as a family unit, I will get to spend time taking photos and making videos, and Katie gets to see the fun guy that she married, rather than the financially neurotic handbrake that gets to spend her life with normally. In short, we get to be the family that we want to be, and we get to do this because of long-service leave.
Now I know that the more conservative voters amongst you will be saying 'Well that's just great Chris…but you know what? It's not up to your employer to be providing you with this. They give you an income and annual holidays. That should be enough.' To be honest, the Catholic guilt part of me agrees with this. Certainly the part of me that got made redundant twice, knows that a full-time job is something to cling to…especially if you actually enjoy it. But I think that these feelings are actually symptomatic of a bigger problem; we've all started to believe that our role in the economy is more important than our role in society. We've all borrowed more than we can afford, and now we're at the whim of 'business'. We can't afford to be unemployed, so we keep working longer and longer hours, with no relative rise in income, while those at the top earn eye-wateringly large amounts of money, and it pisses us off. So we get angry in traffic, we retreat to our phones to see how everyone else is doing, and we see that, according to their Facebook posts, life is just peachy, and so we get pissed off again, and when the Government tells us that the real problem is refugees, we think 'Yeah, that's why my life isn't what I want it to be' and suddenly we have people like Peter Dutton in charge of Immigration and Border protection…and that's pretty bloody bleak place to be.
But you know what could break this cycle? An extended period doing what actually makes you feel good as a human being. Some time travelling, some time following a passion, some time not in the 8-6 grind (we all know the 9-5 grind is 'aspirational'). Some time being the person we want to be.
So yeah, maybe your job doesn't owe you long-service leave…but  you know what? You don't owe your job all of the work you do outside work hours…but you're still doing them. So let's just call long-service leave a slight re-adjustment of the ledger.
Now before I start to sound too much like that annoying 2nd year Uni student who has just discovered Marx. There are of course myriad reasons why taking a long break actually makes you a better employee. If you've travelled, you may have picked up a new language, if you've followed a passion, you will almost certainly have developed new skills, if you've spent 6 weeks painting the outside of your house…well…you'll be a lot less likely to complain about whatever work you come back to. But I can guarantee that by doing something different for an extended period, you will have created new neural pathways. In short, you will be able to think differently, and you will be able to problem solve better.
Sure you might spend the first few days back at work weeping at your desk as you wade through a sea of unread emails…but after that, you're going to be a better person, and therefore employee, than you were when you left.
Also, don't ever underestimate the value of your 'organisational knowledge'. In any organisation there is 'the proper process' (ie 'what they tell new employees')…and there is 'the way to get things done' (ie what you know after 10 years of working in an organisation). I know that over the course of 10 years at DHHS I have learnt how to get in contact with most of the key decision makers…and most importantly I have forged good relationships with all of their Executive Assistants, so that if I need something done in a hurry I can at least get an audience with someone who can make it happen. There are hundreds of these little communication channels that only open up after you have served your time in an organisation and shown your worth, and they save your organisation large amounts of money every year…so just see long service leave as your organisation's way of saying 'Thanks for making us more efficient'.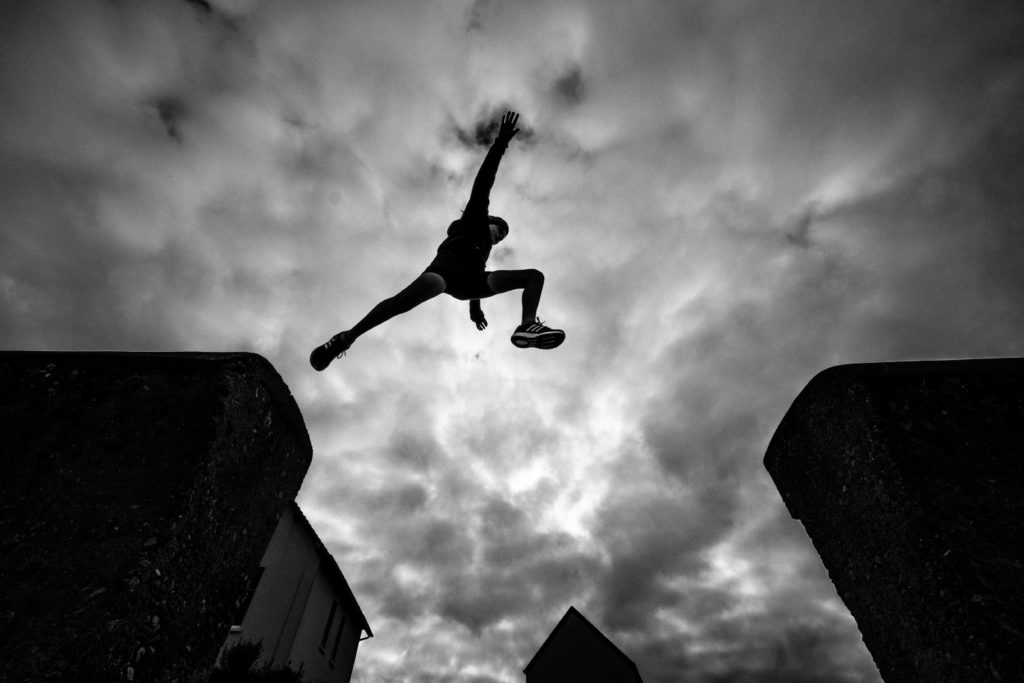 In an era of fewer and fewer full-time jobs, and of people moving jobs more frequently, the number of people who are actually going to work for 10 years in the one organisation is no doubt dwindling. But for those of us who do have it, for the love of God use it! You will never regret taking a holiday. You will never be as; young, energetic, enthusiastic, adventurous and capable as you are right now. Don't put it off. Don't sit on it like some bizarre nest-egg. Don't worry that your job wont be there when you get back. Just do it! Book that holiday, go to that place that you always wanted go, do that thing that you always wanted to do. Be that person you've always wanted to be!
You've earned it.